Hello love, I'm so happy our paths have crossed!
Whether you are just starting out or have been dancing with your silk fan veils for years, you will find an extensive library of videos in this virtual school to support you where you are at – build a strong technical foundation, expand your skills and transitions, elevate your confidence and stage presence, and unearth a unique, full-body silk fan dance style that is authentic and true to you.
Complete classes all on your own time, at your own pace, and from any location! Join our global community (30 countries and growing!) and enter a new level of commitment on your silk flow journey.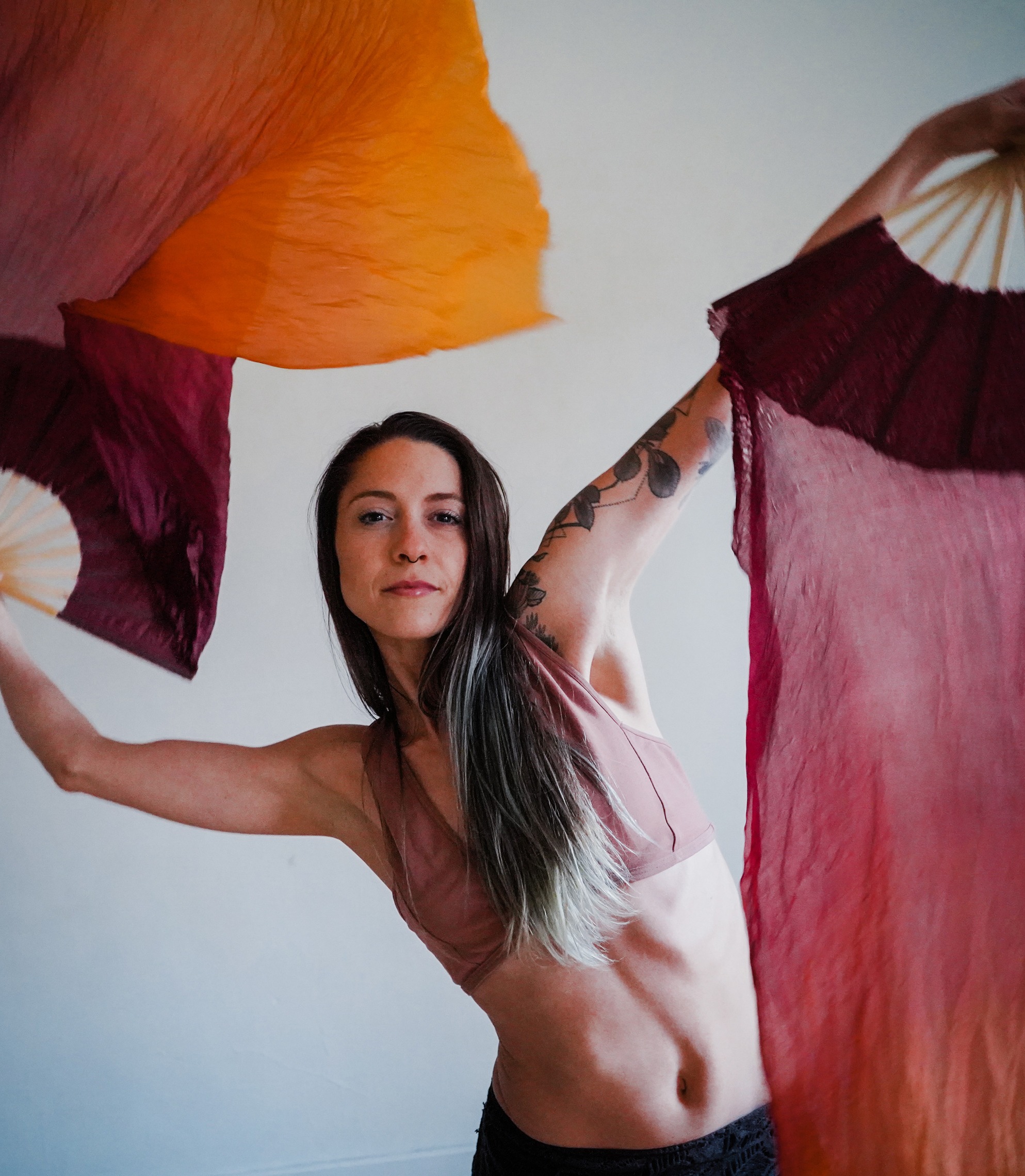 Meet your teacher, Rae Chrysalis

I have always been a mover. Dancing and performing since the age of 3, I am classically trained in ballet, contemporary, jazz, modern, heels, and hip hop. I danced competitively till the age of 18, and after college, became a member of various modern and contemporary dance companies and festivals in the PNW. I connected with silk fans when I entered the festival scene as a performer in 2018. It was an instant love. And I've been deepening this intimate relationship over the past 6+ years, merging my technical training with flow arts.
In addition to this school, I guide 1-on-1 mentorships as well as lead embodiment workshops and ecstatic dances. I am a member of Tonic Tribe, performing at events and festivals around the world including Shambhala, Lightning in a Bottle, Burning Man, Northern Nights, Paradiso, Unison Festival, Bumbershoot, OCF, Cascadia NW Arts & Music Festival, and more. Also, I am sponsored by The Bamboo Closet.
I stand for the raw and the real. Freedom of expression in its fullest sense. Join me.

Check your inbox to confirm your subscription